Who is Dr Marilyn Joyce?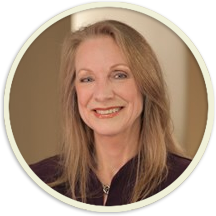 Have you or someone you love been diagnosed with cancer?
Have you reached the last straw with complicated, expensive, time-consuming, difficult to implement, challenging to follow-through with, cancer treatments?
Have fatigue, anxiety and fear gotten the better of you?
Are you ready to take charge of your health and conquer this darned cancer?
Whether you're the patient or the caregiver, have you reached a point of no return and just don't know where to turn next?
Or do you just need a quick tip or strategy to get yourself out of a negative slump or rut, something quick and easy to help you get re-balanced, re-energized, re-focused, and emotionally uplifted – ASAP?
Well, as the founder and CEO of Vibrant Health Academy Unlimited, and the creator of the unique and comprehensive Kick Cancer In The Can® Total Health Toolkits – both an online home study program plus 3 in-depth one-on-one personalized cancer care mentoring programs – I have a lot of great systems and strategies to share with you – TODAY!
A 5-time cancer survivor myself in the '80′s, given little to no time, today I'm a specialist in stress and crisis management, including and most importantly, cancer! My patients and clients call me The Vitality Doctor™: and the Master of 5-minute healthy strategies that anyone can do anywhere anytime. My Kick Cancer In The Can® Total Health Toolkits are the ultimate and only programs you will ever need for creating your healthiest self possible easily, quickly and with as little effort as possible! How do I know this? Because it is the program that saved my life 25 years ago – and has saved many hundreds of lives since then.